Odeon 75 WP
A protective non-systemic fungicide that can be suspended and used to control disease in potato and tomato plants. Works by interfering with the process of glycolysis...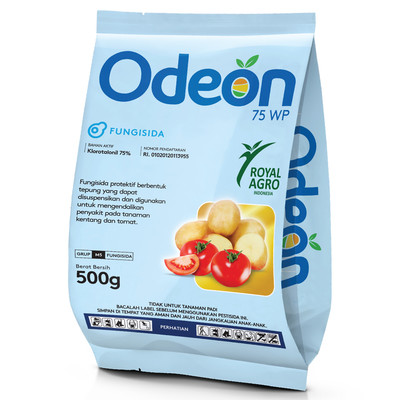 Odeon comes with consistent technology and quality, effective in controlling late blight (leaf blight) in vegetable crops.
Working with:
protective:
Contact fungicide as a protective measure.
Flexible:
Able to provide protection in all seasons.
Best:
Dissolvable and aromatic technology has been tested.
Application Advice
Tomato
Target:
Phytophtora infestans
Dose/ ha:
500 - 700 L/ ha
Potato
Target:
Phytophtora infestans
Dose/ ha:
600 L/ ha